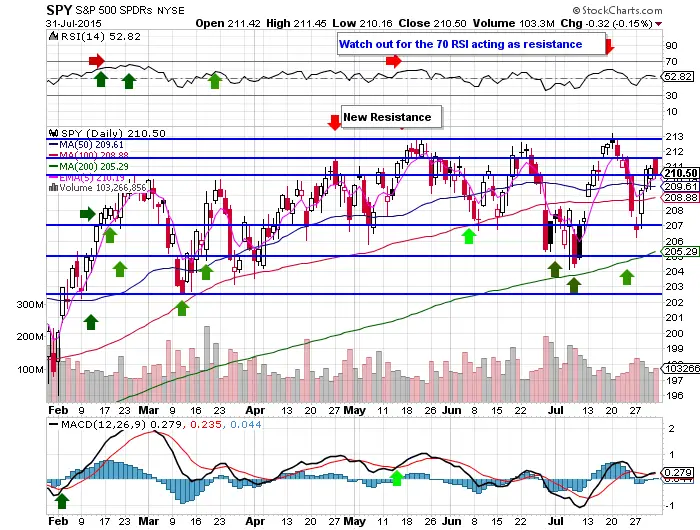 The $SPY continues to be range bound in 2015.
Stocks as an asset class are being traded and not accumulated outside of a few individual stocks like $GOOGL, $FB, and $AMZN.
The MACD currently has a weak, bullish crossover.
The 5 day EMA held as support which shows momentum.
The 52 RSI shows slight momentum, but Friday's rally was rejected.
Up days last week were on declining volume, and down days were on increasing volume, which signals danger to bulls.
The New York Stock Exchange had 61% advancing, 36% declining stocks on Friday. Your sector choices are important.
$INDU has been under its 200 day SMA for 6 trading days which shows weakness in big cap stocks. $SPY could follow.
The VIX is at 12.12, and that level has usually signals short term tops in 2015,.
This year is a trader's market, trends are only on a multi day basis. Stock and sector selection matters. Swing trading is the best performing system I have this year, buying deep dips and selling into short lived  rallies.