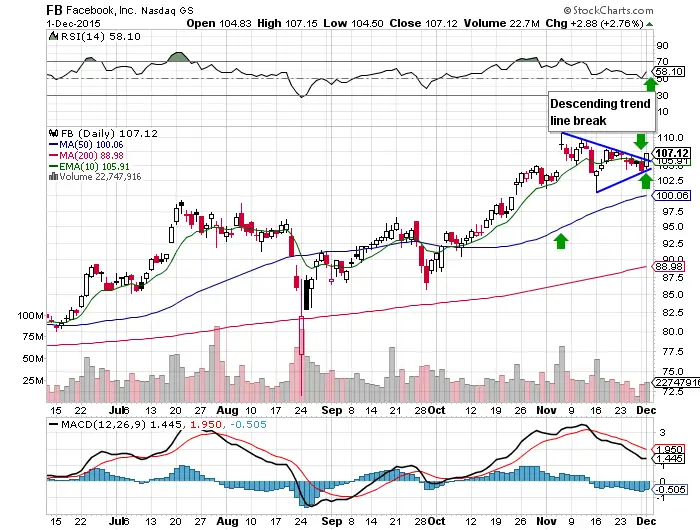 Bullish Facts about the $FB Chart
All short term moving averages are over long term moving averages: 10 day over the 20 day and 50 day over the 200 day.
Price broke above the 10 day EMA after being below it for four days.
Price broke back above the 17 day descending trend line.
The RSI is bullish at 58 with room to run higher.
The 50 day SMA is ascending upwards.
$FB is within $3.50 of all time highs leaving the majority of shareholders with little pressure to sell.
$FB broke out to the upside of the asymmetrical triangle which is usually a continuation pattern of the previous trend.