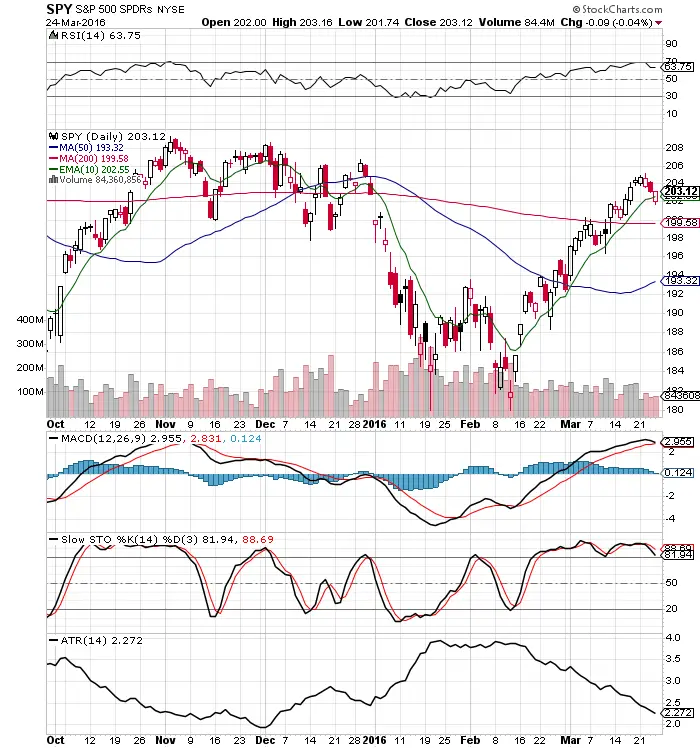 $SPY continues to consolidate its price action. RSI was slightly overbought but bullish at 63.75 RSI.
$SPY has closed over the 10-day EMA for 28 straight trading days. This is very bullish.
The 50-day SMA has started to move upward. This is bullish.
$SPY is over the 200-day SMA. This is bullish.
MACD is still bullish, but could have  a bearish cross over with another down day.
Slow stochastic had a bearish crossover in the short term.
The ATR continues to decline. This is bullish until it starts to increase.
$SPY continues to be connected with oil prices. Oil seems to be consolidating in price.
The $SPY pullback was on low volume for the last three trading days. This is what you would expect during an uptrend.
Long term, the $SPY chart is still bullish. but it needs consolidation and could possibly pull back before the uptrend resumes.