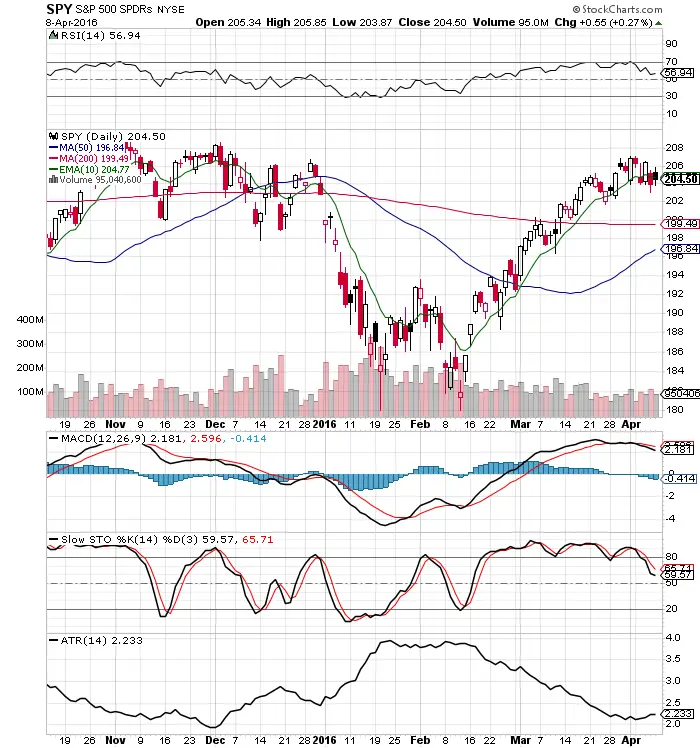 $SPY is at the same price it was at in December of 2014. $SPY has simply been trading in a range for over a year with two corrections sprinkled in. The 200 day has gone flat.
RSI is still bullish at 56.94 but under the 50 RSI and we could go lower.
$SPY is back over the 200 day which is bullish on the long term time frame. However the short term price action is looking tired of going up.
The 10 day ema has stopped being intraday and end of day support. This opens up the door for a dip.
The MACD bearish cross shows that $SPY has stopped going up longer term.
The slow stochastics also has a bearish cross showing a short term reversal from highs.
The ATR stopped going down and as begun to go up.
Short term price support is at $202 the next key support level is at the 200 day SMA.
Volume is shifting back to up days on lower volume than down days.
We are currently back in a buy weakness and sell strength market as price has gone sideways.