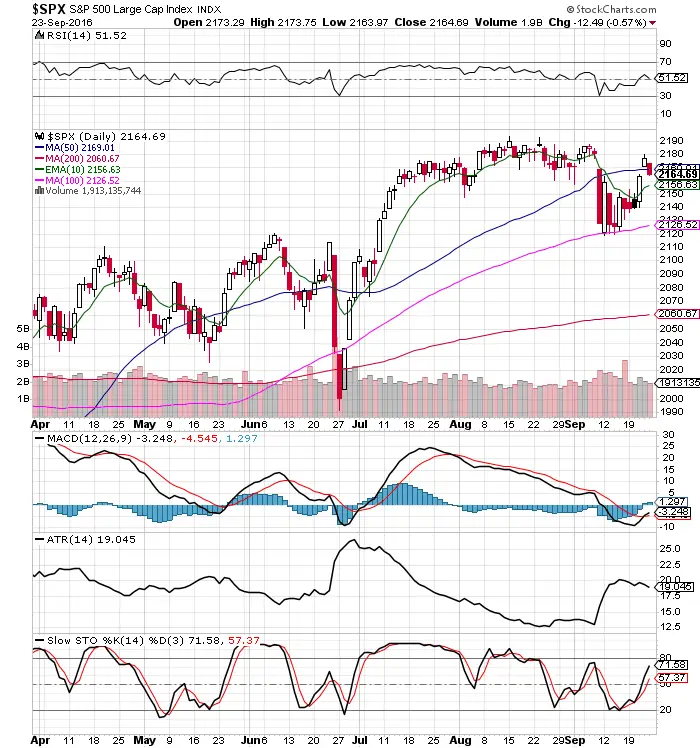 SPX continues in a range with resistance holding at 2200 and support at 2120.
SPX new all time highs stays within striking distance and is still possible in coming weeks.
The SPX 100 day SMA held as key support during the last plunge.
The SPX MACD finally had its first bullish crossover since June.
Slow Stochastics maintains a bullish crossover.
RSI neutral here at 51.52.
The FED keeping rates steady led to the two day bounce.
The 50 day SMA did not hold as SPX support on Friday.
Price got over one ATR extended from the 10 day EMA before the pullback and price could return to the 10 day EMA.
We stay in a trading range where buying deep dips and selling multiple day rip upwards continue to be rewarded with profits.