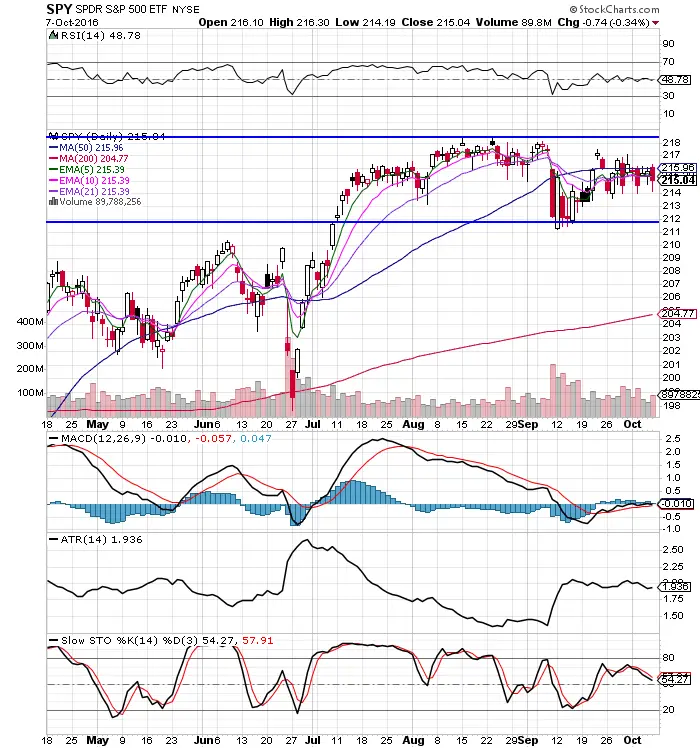 This remains a range bound market inside a longer term uptrend with defined trading ranges.
Long term resistance is at $218.50 long term support is at $212.
Short term resistance is at $216 short term support is at $214.
The $SPY has gone so flat and sideways that the 5 day ema, 10 day ema, and 21 day ema have all converged at the ame price of $215.39. This is very rare.
MACD is slightly bullish but basically has gone flat.
Slow Stochastics is under a bearish cross.
The ATR has stayed at $1.93. Which gives $SPY about a 1% daily trading range.
RSI is flat at $48.78.
This is really a day traders market with the current tight range.
I will be looking to buy weakness and sell strength again next week.