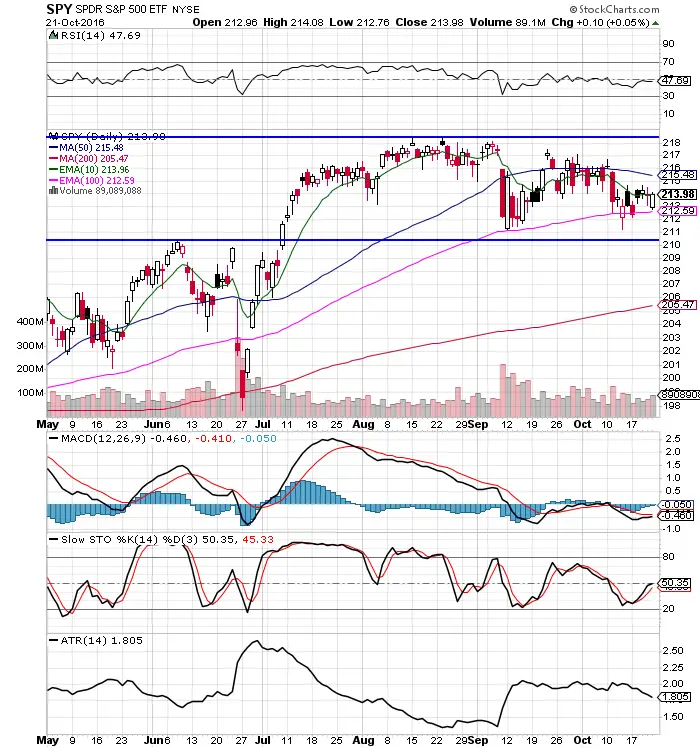 We are currently in a range bound market.
Long term resistance remains at all time highs.
$210 is a key price support level as it was resistance at the beginning of the year.
The 100 day EMA has provided a key support level since September.
$SPY has closed under the 10 day EMA 8 of the last 9 days which is bearish.
$QQQ is showing relative strength over $SPY.
MACD is still under a bearish cross.
Slow Stochastics has a bullish cross.
The ATR declined last week, the trading range continues to narrow.
This remains a buy the dip market. I will continue to look to buy deep dips and sell into rips higher in price.