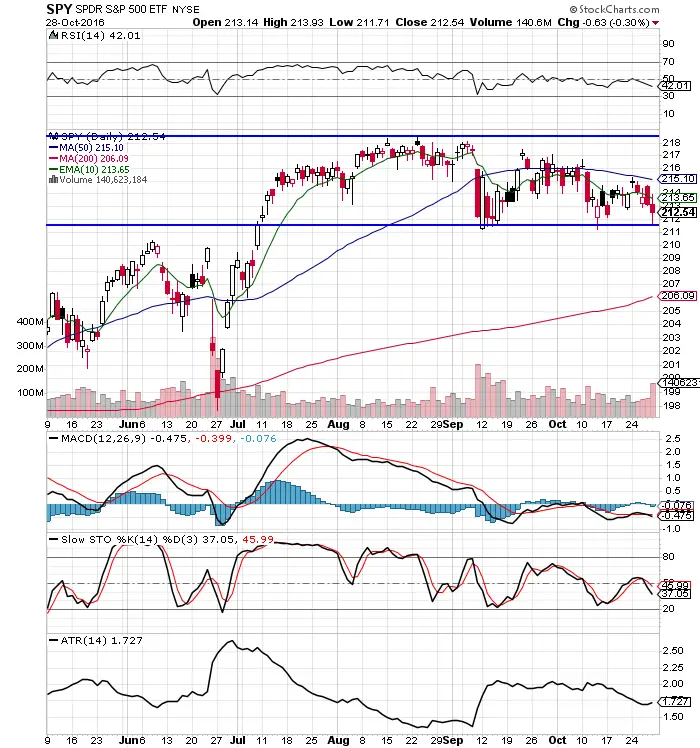 All time highs continue to be resistance.
Upward momentum continues to be faded in this market.
This is not an uptrend or a downtrend, the market is simply going sideways in a range.
The market has a very narrow trading range currently only very quick trades are profitable.
Trend traders are not making money in stock market indexes this year.
MACD has gone flat with a slight bearish cross.
Slow Stochastics has a bearish cross.
$SPY $211 is key support.
RSI at 42 has room to fall further.
The game continues to be buy the dips. I'm looking for a dip near the 30 RSI and $211 price level.
Full disclosure I am currently long $BIB & $TMF.