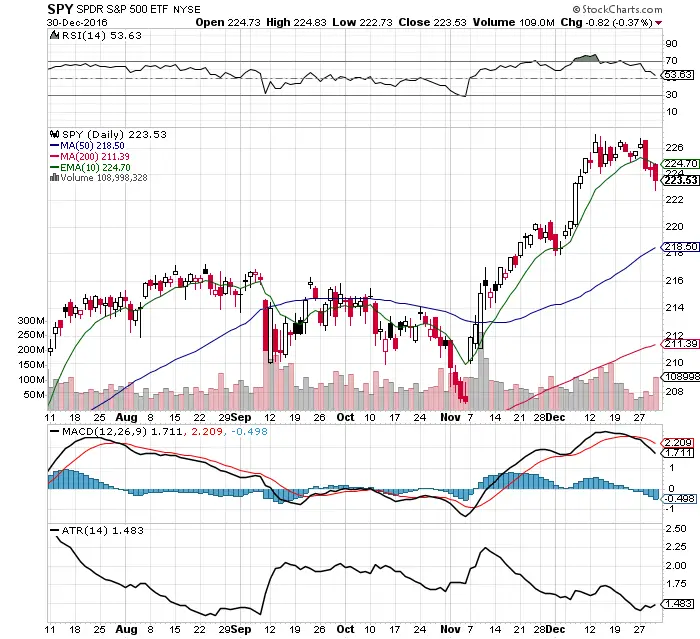 Long term the $SPY chart is still in an uptrend.
$SPY remains within striking distance of all time highs in price. But needs price consolidation and a pullback before it can really go higher.
The odds of success favor buying pullbacks.
In the short term $SPY is on the wrong side of the 10 day EMA showing short term weakness.
Volume expanded during the recent drop from the high price base.
The MACD is under a bearish cross.
The RSI is neutral at 53.63. $SPY is no longer overbought.
The ATR stopped declining last week and has begun to expand volatility to create a more tradable range.
A high probability dip buy would be near the 30 RSI if we get there next week.
A pullback to the $220 price break out are or the 50 day SMA convergence would be another high probability dip buy area.
I am currently short $DIA via $SDOW looking for the DJIA  20,000 to continue to be a sell the news area. I am looking to buy a deep dip in SPY.