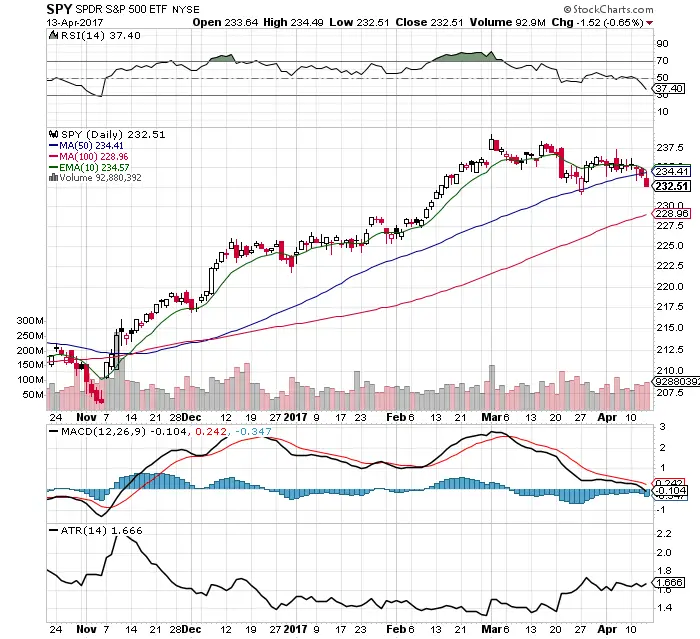 Long term the trend is still up as $SPY continues to hold far above the 200 day SMA.
Short term the market is in a range. $23o Support and $240 resistance since February 10, 2017.
The 50 day SMA was breached for the first time since the presidential election results.
For the past 9 days the 10 day EMA has acted as end of day resistance.
The 37.40 RSI has room to go lower before being over sold.
$SPY remains under a bearish crossover.
The trading range has continued to remain stable so far.
The VIX closed the highest it has been post election at 15.96. Which is still low historically with room to expand higher.
The market has held up very well so much with the tension of the headline risk.
The best confluence of support levels will likely take place near the 100 day SMA, 30 RSI, and $230 price area. That is the spot I would be a buyer.