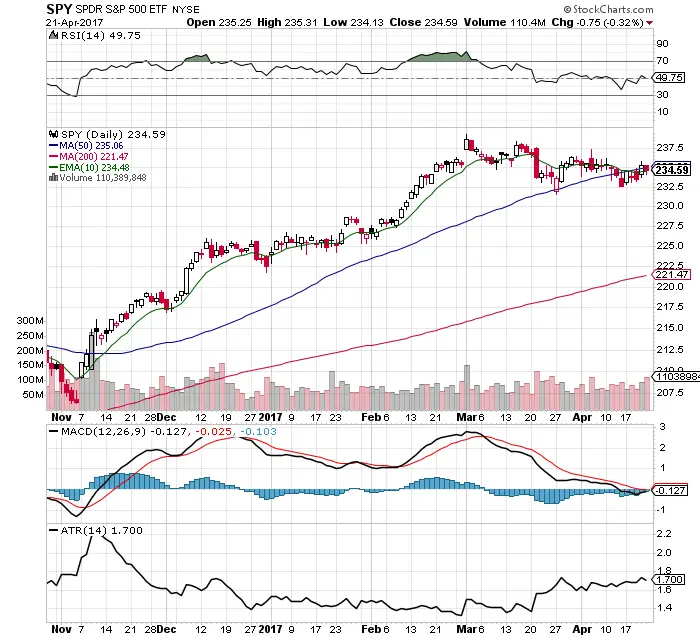 $SPY remains in a long term up trend and near all time highs above all key long term moving averages.
$SPY has remained in a trading range in the short term since late February with $240 as resistance and $232 as support.
The MACD remains under a bearish cross.
The RSI remains neutral at 49.75.
There was more downside volume last week than up volume.
The daily trading range stays very tight and the average true range stays low.
Prices are forming price bases here and the odds are for an eventual return to all time highs.
VIX remains low at 14.63 providing cheap $SPY put options.
All eyes are on this round of the French election and we will likely see volatility in the Euro and the stock market overnight in currencies and the futures and Monday as the market tries to bet on what the French election means for the future of the European union and France.
I am looking to buy a pull back in price if we get one in $SPY. I would buy $IWM with a trend signal if the 10 day sma  crosses over the 50 day sma in the $IWM if I do not get a pullback in $SPY of $DIA.