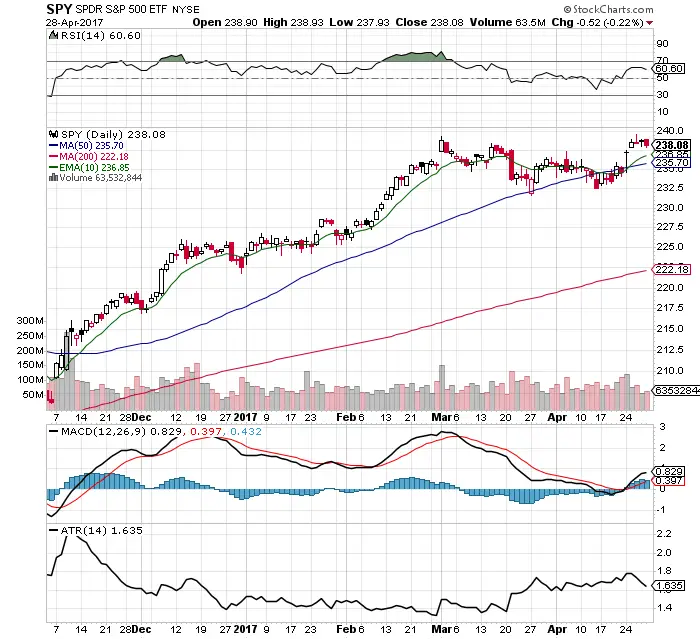 $SPY remains in a long term uptrend above all moving averages.
$SPY has been in a trading range since March with $240 resistance and $231 support.
The MACD contains to maintain a bullish crossover.
Volatility declined last week as measured by the ATR.
Resistance was tested on decreasing volume last week.
60.60 RSI is not overbought and there is room to go higher.
So many people are calling for a crash when this market can't even get a good pullback since November.
VIX continues to stay extremely low at 10.82. Put options are very cheap here.
The geopolitical risk of North Korea is having little to no impact on the chart, which is bullish.
Every signal on this chart is currently bullish. Buying small dips to the 50 RSI is what is currently working.