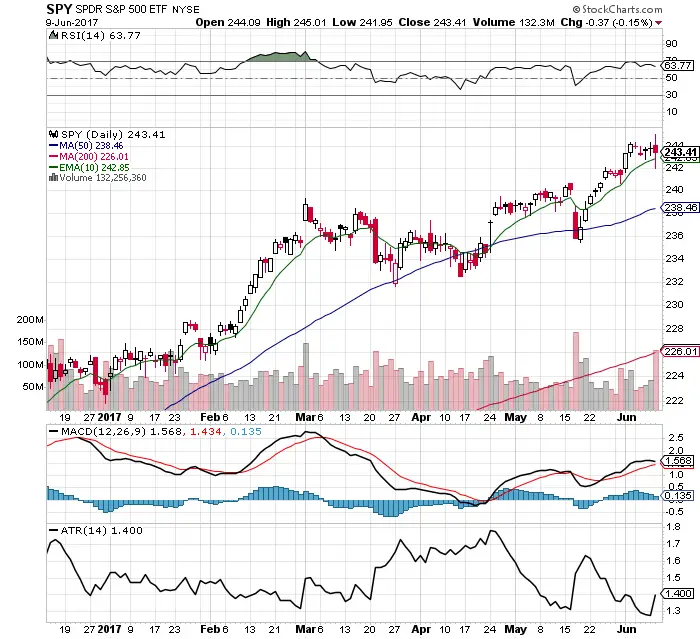 SPY is still bullish and near all time highs.
SPY has remained in a trading range for the past 7 trading days.
The MACD is still under a bullish crossover.
RSI at 63.77 is near overbought so the odds are on more consolidation before we go much higher here.
Average true range expanded Friday giving day traders more room to trade with intra-day.
Big volatility spike in VIX Friday to 12 but VIX closed at 10.70. This is a sign that we could see bigger swings in price in the coming week.
SPY 23% weighting in tech weighed on it Friday.
The SPY 5.9% energy and 13.92% financial sector weightings helped off set the tech losses Friday.
Friday looked like the first signs of a big rotation by money managers from tech into energy and financials for a better risk/reward ratio.
There also appeared to be some rotation from big caps to small caps late last week.
I am currently long $UWM and $ERX.