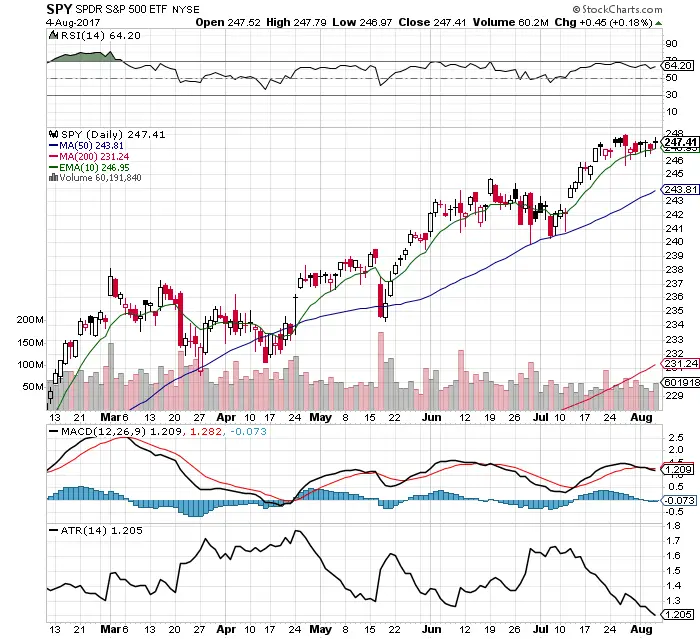 $SPY stays in an up trend with price over all moving averages.
The MACD is under a bearish cross due to all this sideways action for weeks.
RSI 64.20 remains near overbought and the odds here are on more sideways action.
There is the potential for a pullback to the key support at the $245 break out level.
The 10 day EMA has acted as end of day support for 18 straight trading days. This is very bullish.
Since mid July the trading range has declined leaving very low volatility for day traders, trend traders, option buyers, and swing traders. The option sellers are the ones most benefiting from this environment with little movement
The $VIX remains incredibly low at 10.03 from a historically standpoint. Put options are incredibly cheap here as there is little fear in the market.
Volume is low but steady during the summer.
A lot of retailers post earnings this week but they are just reflective now of the non-Amazon shoppers and not the total consumer economy.
This market continues to favor buying any large dips or ride the trend if you're already in.