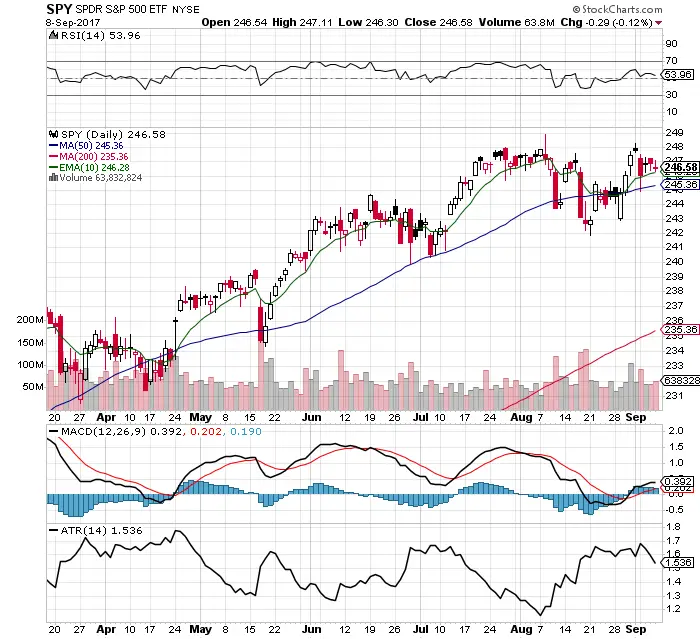 $SPY long term uptrend still in place as price is above all key moving averages.
$SPY is in a short term swing trading range staying inside the price range set in the middle of July.
RSI is neutral at 53.96 with room to go in either direction from here.
$SPY is still under a bullish MACD crossover.
The daily trading range stayed steady last week.
The VIX at 12.12 has set lower highs since early August and settled into a range itself.
It is bullish for the market to hold up so well with the North Korea fears and the hurricane risks.
Many market leaders may present dip buy opportunities next week. $GOOGL $AMZN $AAPL
Nice price bases being built in many growth stocks. $PYPL $SHOP $SQ
The winning game continues to be buying the quick dips not buying the break outs.
I am currently holding $FAS and $QLD.