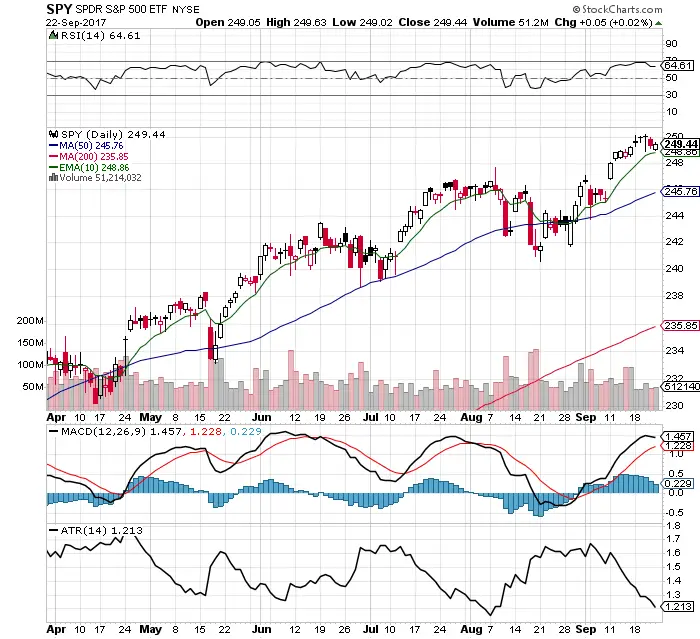 SPY stays bullish near all time highs.
SPY is above every moving average.
The 50 day SMA continues to slope upwards.
The volatility on the average trading range continues to fall to 1.21.
The MACD is under a bullish crossover.
The RSI is at a bullish 64.61 with more room to run until it is overbought.
Short term odds favor more sideways movement before higher to build a price base and work off the higher RSI.
Volume has declined into the recent run to all time highs.
The rally in energy $XLE last week helped $SPY make new all time highs. (6% energy allocation in SPY).
VIX is at a historically low 9.59 showing a lack of fear in the markets even with the North Korea rhetoric.
Very bullish current chart patterns here. I am currently long small caps, energy, tech, and $AAPL.