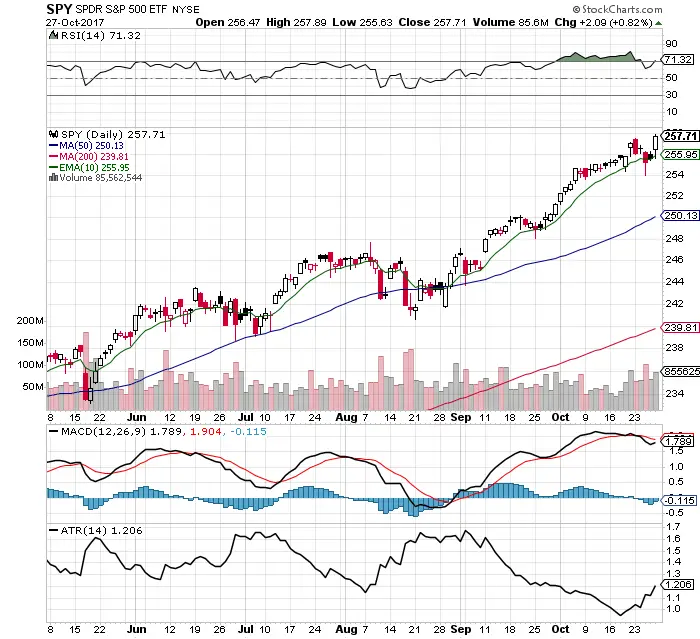 $SPY is at all time highs, there is no greater bullish signal than this the majority of the time.
Friday made new all time highs on good volume.
$SPY price is in an up trend  and over every moving average.
Near term support in$254.
Last weeks dips were bought very quickly intra-day showing eager buyers.
RSI is overbought at 71.32. This has been a bullish signal since the U.S. presidential election as overbought has become more overbought with little pullbacks.
The average trading range has been expanding over the last two weeks.
$VIX plunged back lower last week to 9.80 showing a lack of fear for a crash lower.
MACD is under a bearish crossover due to the recent sideways action in October.
Earnings started well last week with $AMZN, $GOOGL, and $MSFT leading the way in the tech sector and benefitting $SPY.
I am still currently long $QLD, $UWM, and bought $TSLA Friday near the 30 RSI / 200 day SMA dip in price.