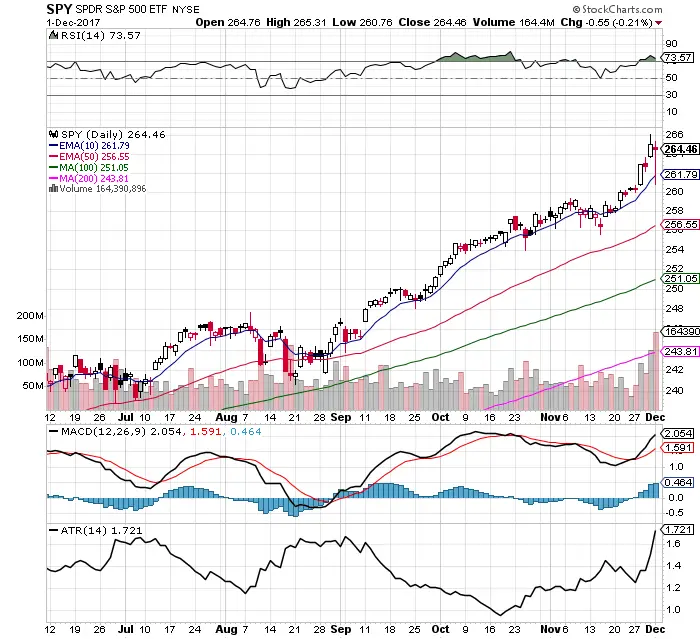 Price continues to be within striking range of all time price highs.
Price remains bullish above all moving averages.
RSI at 73.57 continues to show momentum at these over bought levels.
The intra day trading range continued to expand last week. The ATR is as high as it has been since April. The strong reversal off Friday's lows could be a bullish reversal signal.
The MACD remains under a bullish cross.
Last week traded on increasing volume on both the rallies higher and the big reversal Friday. The volume looked to be bullish in bias.
VIX closed last week at 11.43 after reaching as high as 14.58. More volatility and risk being priced slowly into the market.
Strong rallies in the Energy $XLE Consumer staples $XLP and Financial $XLF sectors last week.
The tech sector $XLK has pulled back strongly from recent price highs with leading tech stocks under pressure.
The stock market is still intact. Pullbacks are still buying opportunities and the easiest path to profitability remains in simply holding long positions in this uptrend.