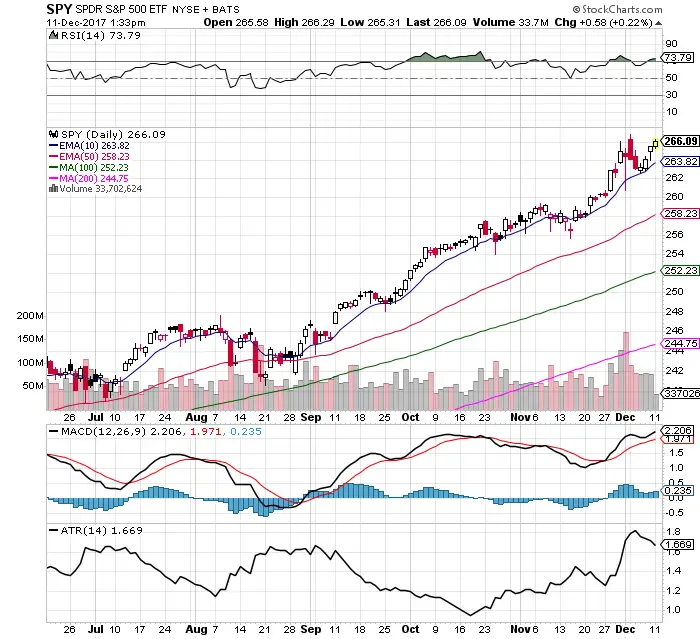 $SPY is still bullish over all moving averages.
$SPY is within striking distance of all time highs.
The 10 day EMA has acted as end of day support since November 16th.
$SPY has gone parabolic with upward momentum carrying price over the 70 RSI to 

73.79

.
Every dip in price continues to be bought.
The average trading range has declined over the past week.
Price action remains under a bullish MACD crossover.
Price has been going up on good volume over the past week.
$VIX has fallen back to 9.51 showing a lack of fear in a big pullback here and cheap put options.
Sectors still have room to rotate and take the index higher with few oversold market sectors.