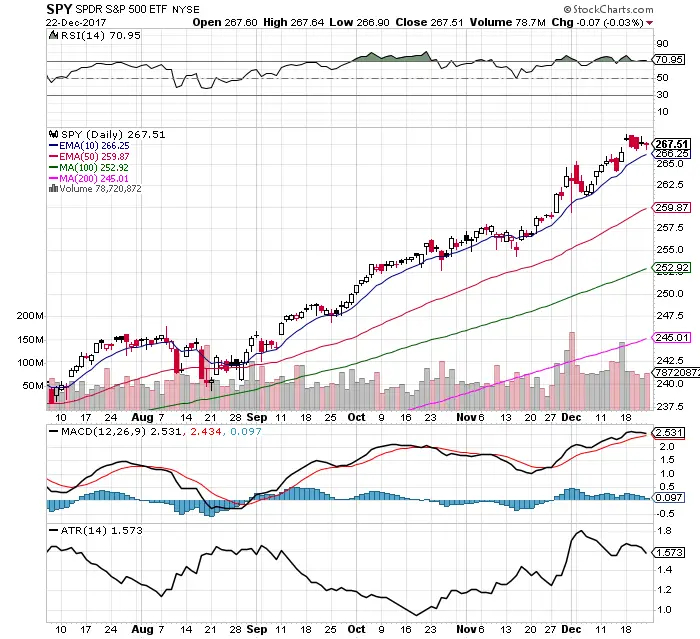 $SPY remains bullish over all moving averages and within striking distance of all time highs.

$SPY traded in $2 trading range last week with $266.69 as support and all time high resistance at $268.60.

The 10 day SMA has provided end of the day support since November 16th. This is a sign of a very strong uptrend.

Trading volume remained steady in the new higher price range.

The average trading range has been steady in December with a tight trading range.

The MACD remains under a bullish crossover.

The RSI remains at 70.95 showing a parabolic uptrend continuing.

$VIX remains low at 9.90 and was also range bound last week.

The majority of SPYDER sector ETFs are near all time highs with the energy sector leading the market higher with $XLE having an explosive move higher after breaking out.

Trend followers and buy and hold investors continue to be rewarded with there long positions.