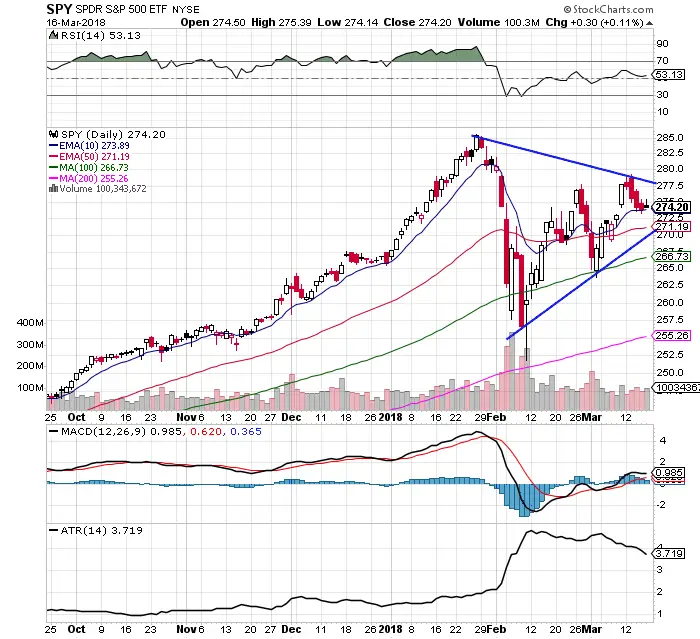 Chart Courtesy of StockCharts.com
Last week $SPY retraced the previous big bullish candle ending lower.
The 10 day EMA acted as end of day support last week.
Price remains bullish and over the key moving averages 10 day, 50 day, 100 day, 200 day.
$SPY is trading inside a price range that is consolidating.
There is the potential of the symmetrical triangle chart pattern forming with the lower highs and lower highs so far. This is a neutral chart pattern so far.
The trading range has decreased steadily for the past 2 weeks with a declining 3.71 ATR.
Volume has remained the same on the swing up and the swing down recently.
The MACD remains under a bullish crossover.
RSI is neutral at 53.13.
$VIX has remained steady at 15.80.
The market has moved into a compressing trading range but is still leaning bullish here so far. I am currently long $SSO $UWM and $ERX.