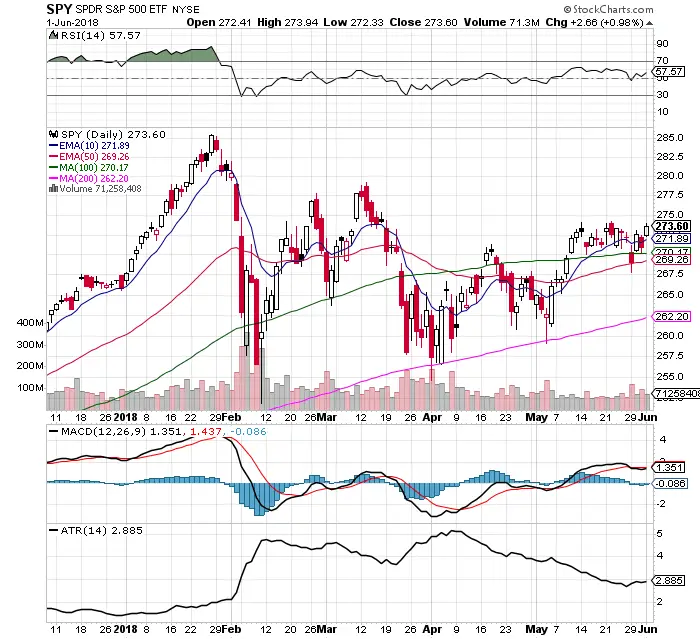 $SPY has been in a trading range since May 9th with $267 support and $274.25 resistance.
Secondary support is the 100 day sma.
The final level of support is the 50 day ema where we did get the bounce back on Tuesday.
Volume was slightly higher on down days than up days last week.
The MACD had a bearish crossover last week as $SPY dropped under the 50 day sma on Tuesday.
The average true range stayed steady last week at 2.88.
The $VIX dropped quickly to 13.46 last week as $SPY rallied off the 50 day sma.
RSI is slightly bullish here at 57.57 with room to run higher before becoming overbought.
$IWM remains near all time highs giving the stock market a bullish bias with the possibility of other indexes returning to all time highs.
$SPY stays under a bullish 10 day ema / 50 day ema crossover. I remain long here using $SSO.