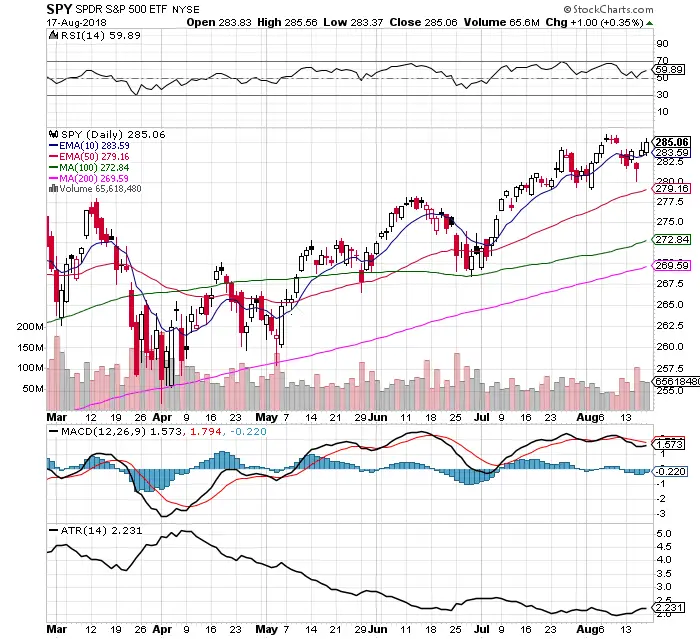 Chart Courtesy of StockCharts.com
Price remains near all time highs.

Price is over all key moving averages.

On Thursday price regained the 10 day ema as end of day support.

The 50 day sma is the next line of support after the 10 day ema. Wednesday resulted in a quick bounce before getting close to the 50 day SMA.

The Average True Range (ATR) for trading $SPY expanded last week from 1.76 to 2.23.

The up days were on lower volume than the down days.

The MACD remains under a bearish cross.

RSI at 59.89 give $SPY room to go higher before becoming overbought.

$VIX spiked as high as 16.86 intra day Wednesday but ended the week back down to 12.64 which is still low historically.

The $SPY chart remains bullish and the market continues to reward buying the dip and taking profits into key resistance levels.
This is what a rangebound market looks like.