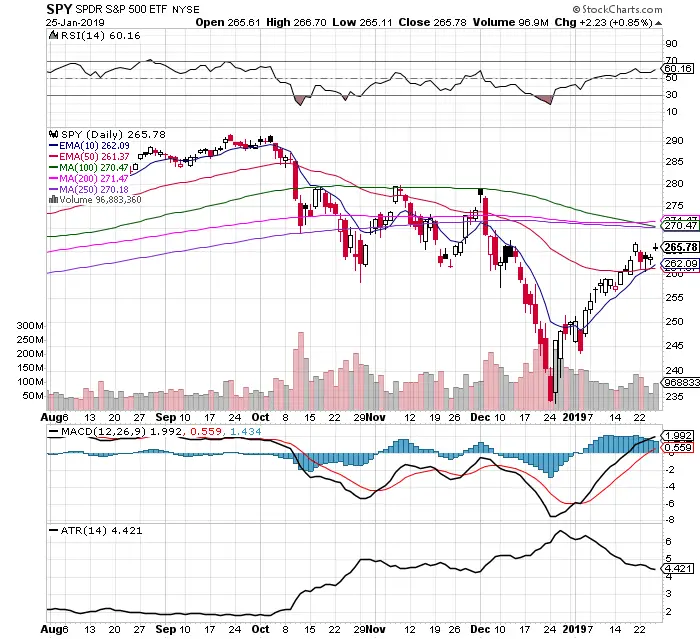 Chart Courtesy by StockCharts.com
The overall sentiment on social media seems to be bearish and this rally is not believed to be real. 

$SPY is under the 10 day EMA / 50 day EMA bullish crossover signal. 

The volume during the up days last week were on increasing volume over last week. 

The 60.16 RSI shows momentum and has room to run farther before becoming overbought. 

The MACD remains under a bullish crossover. 

The trading range continues to decline to a 4.42 ATR. 

$VIX has been declining since December 26th and the last support for $VIX is the 200 day SMA. 

The 100 day, 200 day, and 250 day moving averages are starting to converge at $271 showing the nature of the past year's lack of a trend going either way.

A break above all key long term moving averages would signal the potential of a new uptrend. 

A deal being reached with a China trade deal could trigger a rally. This is headline risk for bears

.
These are bullish signals on the $SPY chart, that is why I am bullish here and have long positions, my stop losses will have to prove me wrong. The more trend signals I get the more bullish I will get.