This is a guest post by 'Daytrade with ZEN' @Zen_n_Sys. He has a passion for patterns and Neuroscience and has been day trading since 2003.
Review of the Tech Sector and Case for GOOGL
I have been watching some of the major tech stocks the past couple of weeks of earning season. AAPL IBM FB and a few others indeed reacted very well to earnings but AMZN, GOOGL and few others did not. Without going into fundamentals and guidance etc, let us see where we stand now after the season is almost over.
XLK, along with whole market has rallied hard since the end of December 2018. In my opinion the most important piece of data is that January 2019 price traded within December 2018 price range and in February it broke above that and is holding above January high (and 2000 high) so far. In addition to this price crossed above the 50% Fib level (All time high to December 2018 Low), tested 61.8%, backtested 50% and bounced. So overall the sector has ruled out any characteristic of "recession". BUT If we look at individual major components, the picture is not as rosy, yet. Especially GOOGL had a December 2018 bearish engulfing candle, January was an inside candle and in February it looks like a test to break above the January high and failed to hold. Also, it tested above the 50% Fibonacci level and failed to hold above. AAPL although is still above the January high but it has a look of a 38.2% level test and rejection. AMZN may not be the tech component per se but needs to be counted in for its heavy weight, and it did not even break above the January high.
The purpose of technical analysis is not to make a prediction but to have strategy for "IF – THEN" scenario. So moving forward what we have to watch for is that if current levels have a support OR resistance OR even both in a tight range. So let us look at GOOGL. This is most attractive to me at this point. It has got some catching up to do. If we look at the daily chart, on Friday GOOGL price action was within the price range of Thursday (inside day), right at 38.2% fib level. So if GOOGL trades above Friday's high i.e. 1105.1, I would have a bullish bias on it. My bullish stance is more so because of volume support zone it has underneath current price. However, 1130 zone will also pose immediate challenge as we have 200 SMA and 50% Fibonacci level in that area. So for this week I think GOOGL offers a set up where you scale in at break of Friday high and then watch for break of 1130ish zone, and if the market shows strength then break of 1130 zone can really bring a solid rally in GOOGL.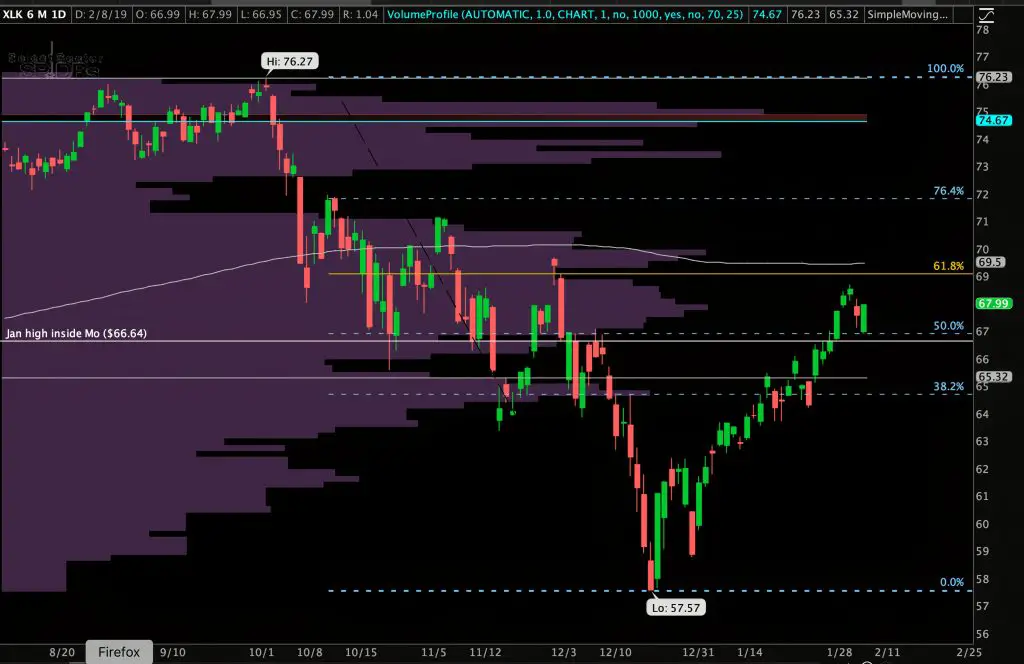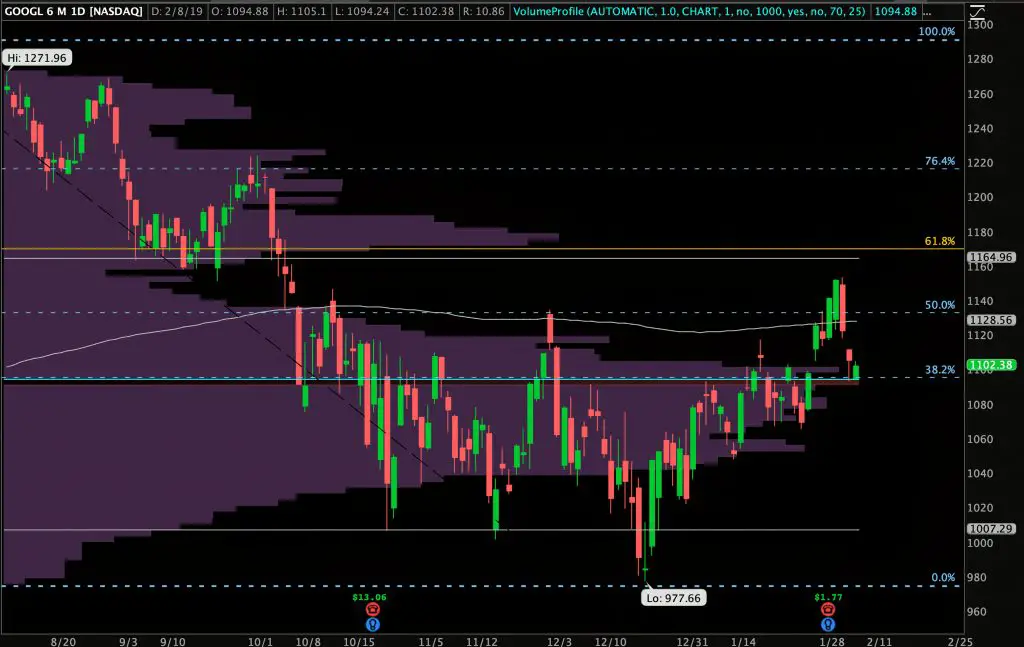 Wish you all a enjoyable and profitable trading week.
Happy Trading
You can follow 'Daytrade with ZEN' on Twitter @Zen_n_Sys.
***All content, opinions, and commentary in guest posts are intended for general information and educational purposes only, NOT INVESTMENT ADVICE. NewTraderU.com makes no claims about the authors of our guest posts.