This is a Guest Post by Jake @TrendSpider 
In this weekend blog post, you will find our "Top 5 TrendSpider Charts This Week", weekend analysis, and the link the this Sunday's event! Make sure to check out our Sunday Event, "Lesson's From Volatility Masters" this weekend starting at 10 AM EST!
"Lessons From Volatility Masters" at 10 AM EST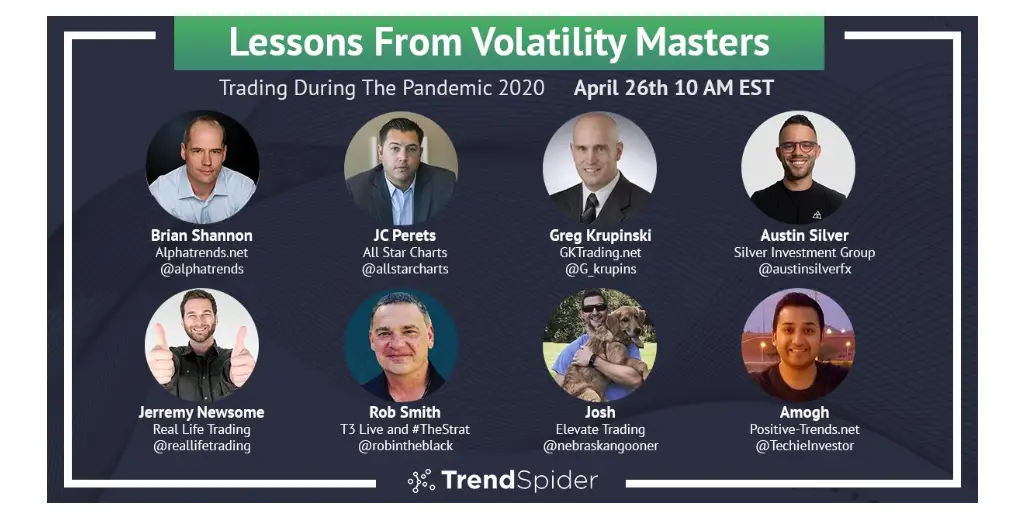 ---
Subscribe to our YouTube Channel For Weekend Updates & Continuous Content
---
Top 5 TrendSpider Posts This Week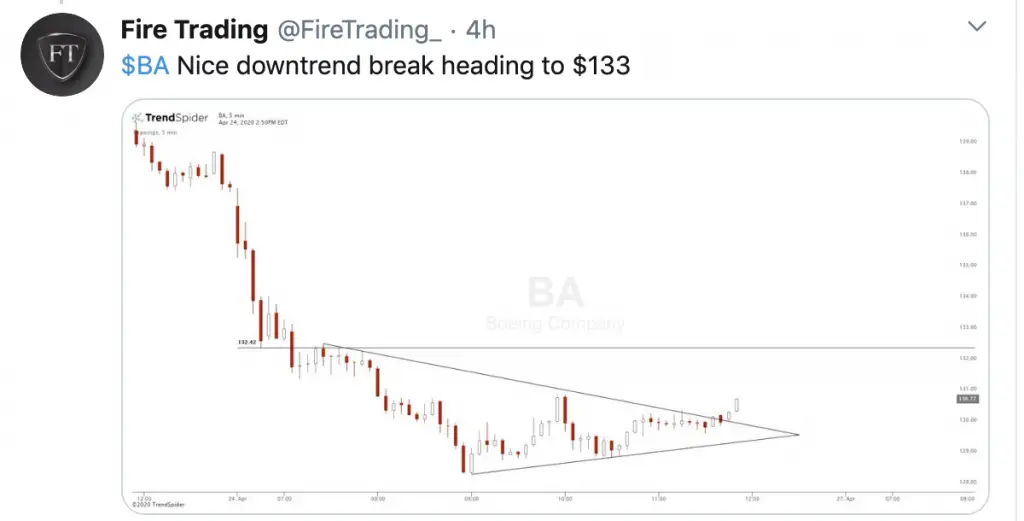 ---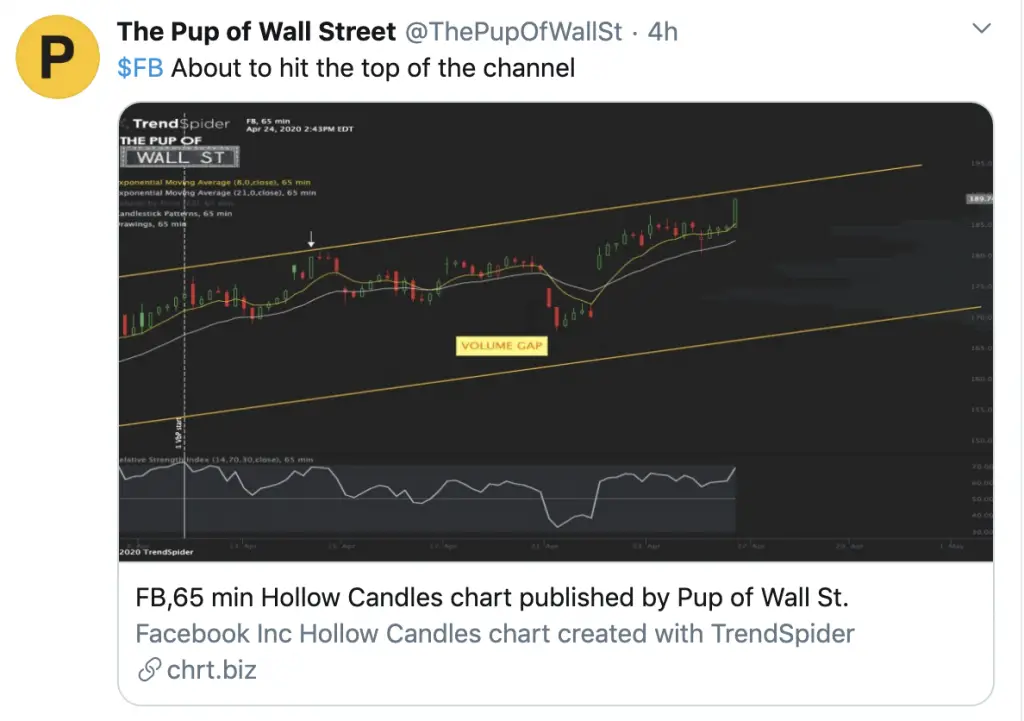 ---
---

---

---
Broad Market Charts Using TrendSpider
SPY: Daily vs. Weekly Chart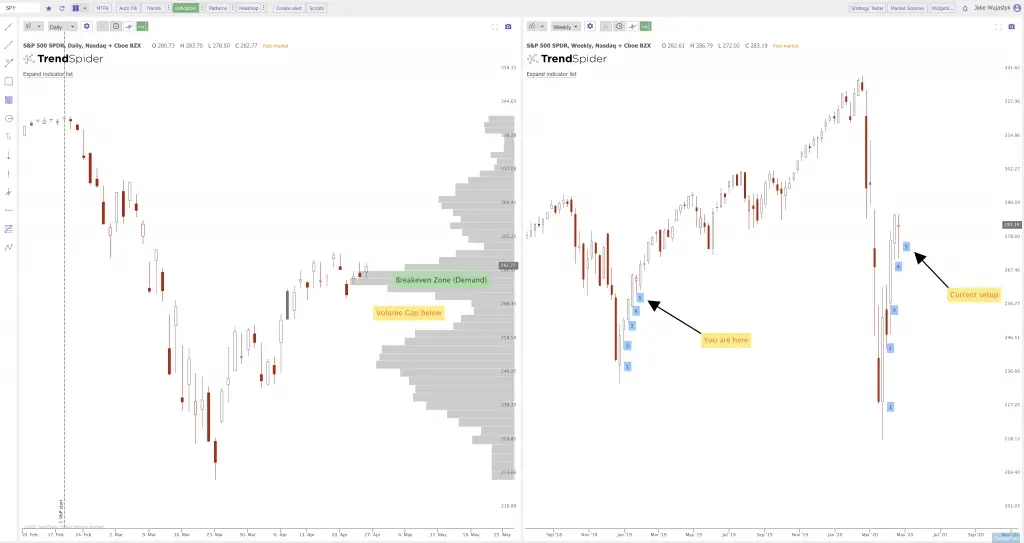 QQQ: Daily vs. Weekly Chart

IWM: Daily vs. Weekly Chart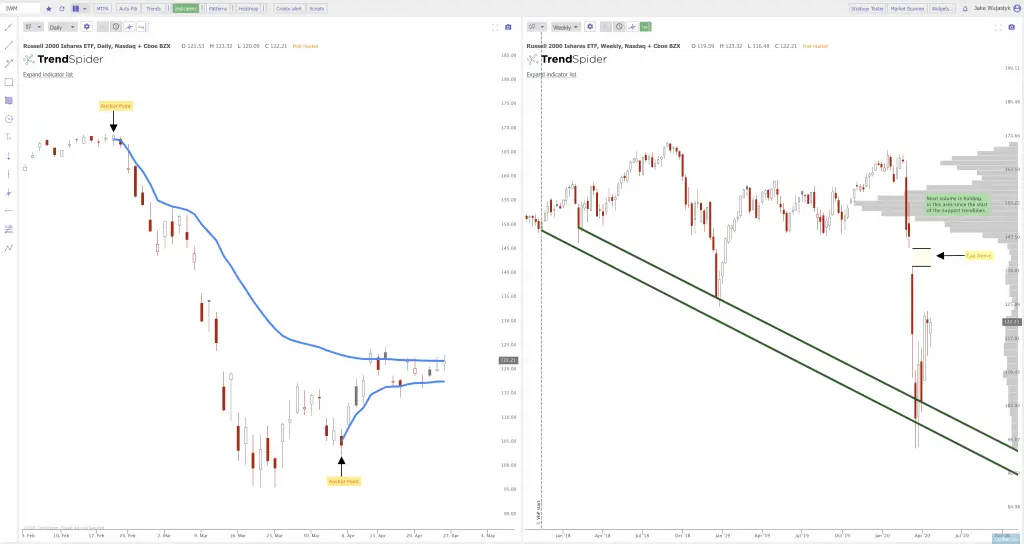 ---
Related Blog Posts
Check out our supplemental blog posts below:
---
Enjoyed this blog? Make sure to click on the links below to follow us on social media for intra-week chart updates:
StockTwits
Facebook
Twitter
LinkedIn
REMEMBER: These are charts that have interesting technical setups based on automated technical indicator analysis included. Charts and analysis provided for educational reasons only. TRENDSPIDER IS A CHART ANALYSIS PLATFORM. IT IS NOT INTENDED TO BE TRADING OR INVESTING ADVICE. ALWAYS DO YOUR OWN DUE DILIGENCE USING MULTIPLE SOURCES OF INFORMATION AND/OR SEEK THE ADVICE OF A LICENSED PROFESSIONAL BEFORE TRADING OR INVESTING. Please read our full risk disclaimer on our website by clicking here.