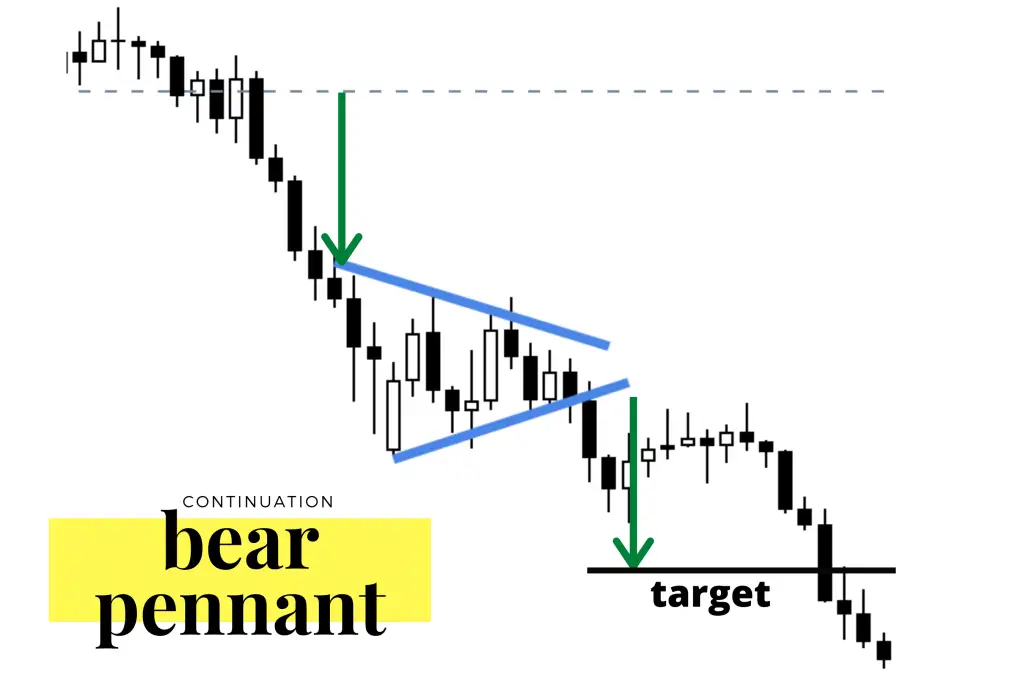 Chart Facts:
The bear pennant is a continuation chart pattern of the previous downtrend.
A pennant pattern is very similar to a flag pattern except a flag is rectangular and descending and a pennant is triangular.
A bear pennant chart pattern occurs after a downtrend out of a previous price base.
The pole is represented by the previous downtrend in price before the consolidation.
The symmetrical triangle of the pennant generally has a compressing price range of lower highs and higher lows that run parallel and converge toward each other.
The pennant itself could be neutral in direction but can be slightly up or down trending.
The signal of the end of the pennant pattern and the beginning of a new potential downtrend is when the ascending lower trendline is broken with a move downwards in price.
This pattern is thought to be a short-term consolidation inside and ongoing downtrend in price.
Traditionally the breakout of the pennant trendlines is thought to be potentially as big in magnitude as the downtrend before the pennant begins.
A breakout of the pennant with higher than normal volume increases the chance of a continuation of the downtrend.
If a short position is opened on the breakdown of the pennant support level a stop loss can be set at a price return back above the lower ascending support trendline in the pennant.
Bear Pennant Example
Here is an example of a bear pennant that formed on the Bitcoin chart during a downtrend in price. After the clear downtrend in the first half of January a bear pennant formed in the second half of January before the downtrend continued in the first week of February. Price finally rallied in the second and third week of February for a swing back to the upside.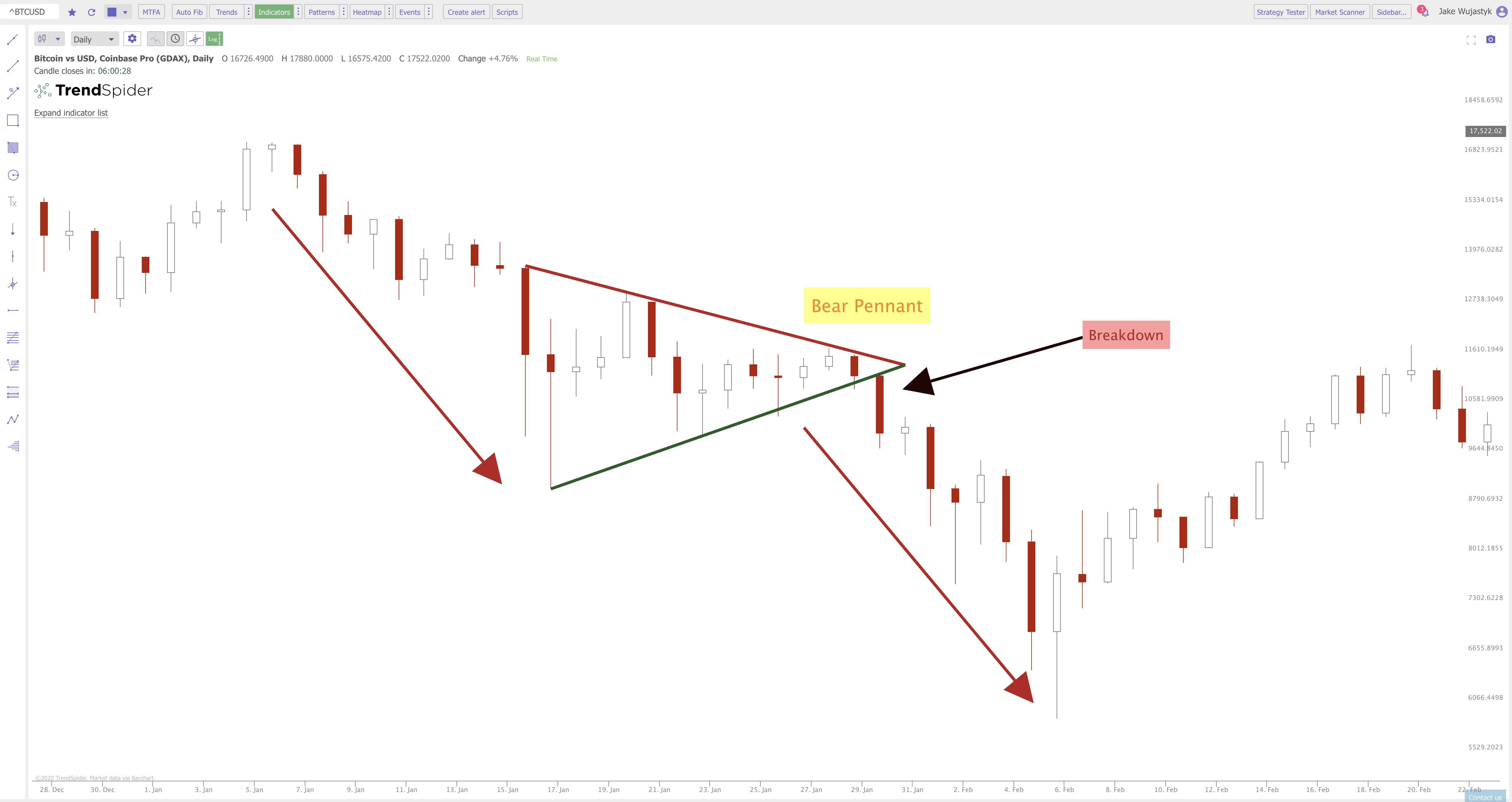 Chart Pattern Summary
A bear pennant is a powerful bearish chart pattern that is found during the beginning of downtrends on charts and bear markets that are like the bear flag and the inverse of a bull pennant. They are rarer than a bear flag. The price compression in the pennant can lead to explosive moves once there is a breakout to the downside. Many times these patterns are formed in leading growth stocks as they begin to go under distribution from sellers unloading large positions and are also seen on the first leg down in a new bear market.
This is a sample chapter from my book The Ultimate Guide to Chart Patterns you can check it out here, it is available on Amazon.