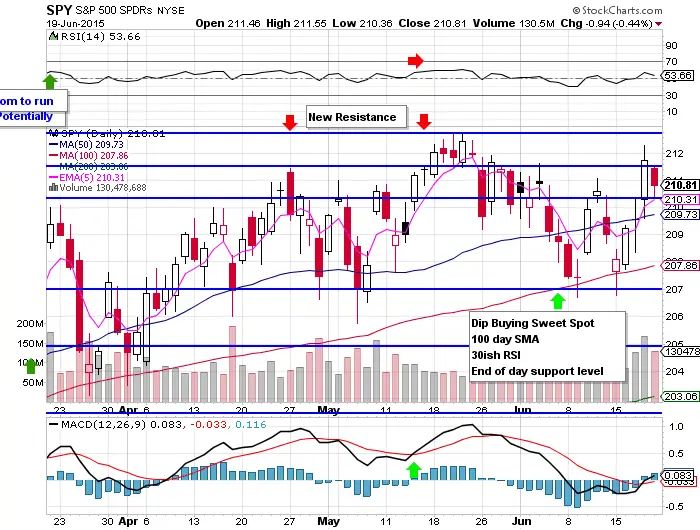 $SPY ran into one of the key  2015 resistance levels at $211.55 Friday.
The stock market is still range-bound, with a 2.56% $SPY return in 2015.
For the last two months, the dip buying zone has been $207 on $SPY.
This market continues to be a swing trader's market, with a lack of a breakout and trend.
AT a 53.66 RSI, this market is still in a neutral zone for the RSI.
$SPY had a bullish MACD crossover Thursday that was immediately sold into Friday. The MACD is an indicator for capturing trends, and doesn't perform well in range-bound markets.
The 5 day EMA did act as support Friday.
In range-bound markets, horizontal resistance and support lines are the best trading tools, along with the RSI to identify extremes.
The profitable traders in 2015 have bought weakness and sold strength.
Greece will likely continue to add volatility to the market this coming week, as traders try to position for headline risk, relief rallies, and sell-offs into fear.