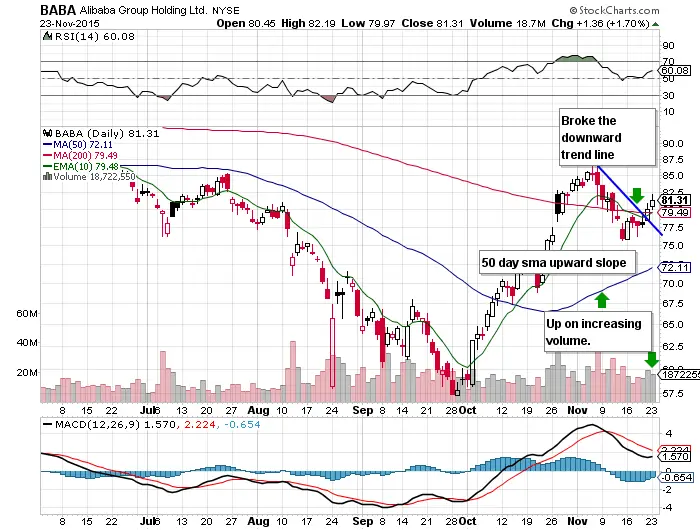 $BABA broke the downward trend line.
It broke over the 10-day EMA.
It broke over the 200-day SMA.
The 50-day SMA has begun to slope upwards.
The 60 RSI is bullish and gives it room to climb higher.
It rallied as the rest of the market was down Monday.
$BABA continues to go up on increasing volume.
For three days, $BABA has made higher highs and higher lows.
$BABA is the $AMZN of China, only much bigger.
The $BABA chart has the potential to be a big, bullish cup with handle pattern.
(Full disclosure: I am long $BABA from Friday)