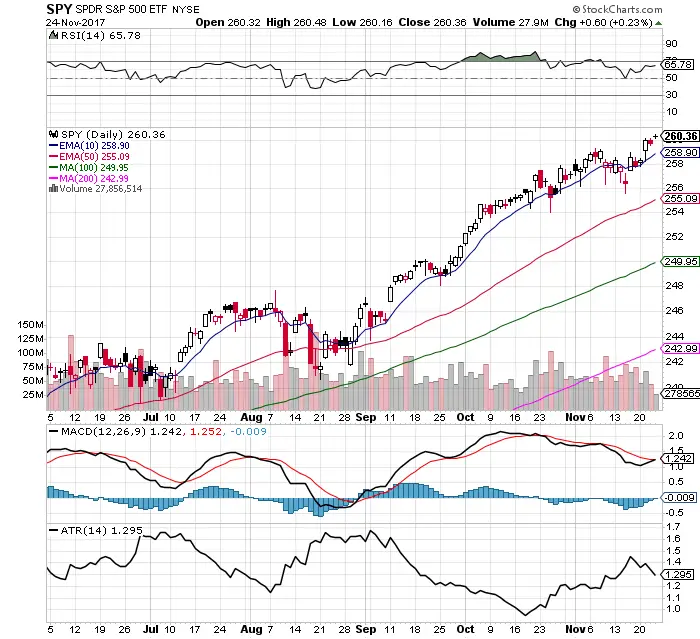 The most bullish signal for any chart is new all time highs as everyone holding $SPY is sitting on a profit. The only pressure is profit taking at all time highs as no stop losses or trailing stops are getting hit.
All moving average systems remain bullish.
The MACD almost had a bullish crossover Friday, higher prices Monday would give this a bullish crossover.
RSI is at a high 65.78 however this has been a momentum signal since last November.
The average trading range declined last week.
$VIX closed at 9.65 last week but may have made an all time low intra day at 8.56 Friday.
New all time highs were made last week on lower volume as price went higher. We will have to see if the volume that returns Monday in buying or selling pressure.
Leading stocks continue to trend higher and show a healthy market.
The momentum in this market is very dangerous to sell short.
The winning traders in this market have been buying the dip or holding their long positions as the market rips higher.