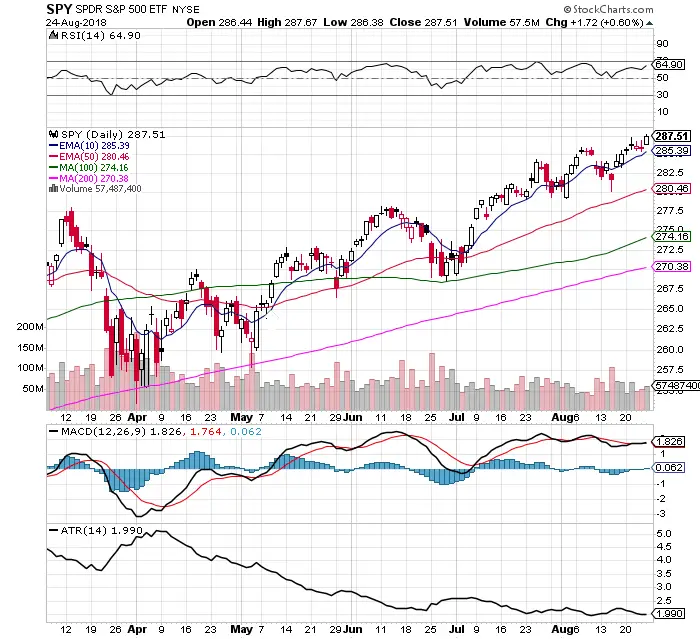 Chart Courtesy of StockCharts.com
$SPY is at all time highs in price. This is the most bullish signal as historically all time highs beget new all time highs.

$SPY price is over all moving averages.

$SPY has a bullish crossover on all moving average crossover systems.

MACD is under a bullish crossover.

There is room for price to run higher before becoming overbought with a RSI at 64.90.

The average true range (ATR) dropped to 1.99 last week as the tight trading range continues.

$VIX fell to a low of 11.99 last week on lower highs and lower lows.

$SPY had higher volume on most up days and lower volume on down days last week.

The stock market is in a bull market as all indexes are pressing all time highs.

The majority of leading stocks continue to press new all time highs.